Missions of the Southwest
Magnets and Ornaments
---
After moving to San Antonio in 1980 I became interested in the architecture of the Alamo and the other missions of San Antonio. Through the years this has led me to make sculptures of the facades of these and other Missions of the Southwest which I now make into ornaments and magnets. As of now we make the Alamo and the other 4 Missions of San Antonio, the Espiritu Santo Mission of Goliad, and the 3 Missions of the Salinas Valley Pueblos in New Mexico. I have also done a few other structures including San Fernando Cathedral, The Little Church of La Villita, and the Spanish Governor's Palace in San Antonio.
Click on the picture below to see models of the facades that I have created of these buildings. We sell these models as magnets or ornaments which can be hung in your home all year.
prices may vary from store to store.
---
The Alamo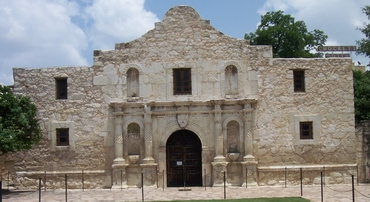 ---
San Antonio Missions
Mission San Jose, Mission Espada, Mission Concepcion

---
SAN ANTONIO
SAN FERNANDO CATHEDRAL, LITTLE CHURCH OF LA VILLITA, SPANISH GOVERNOR'S PALACE

---
ESPIRITU SANTO MISSION
GOLIAD, TEXAS

---
SALINAS PUEBLO MISSIONS NATIONAL MONUMENT
GRAN QUIVIRA, QUARAI, ABO
Salinas Valley is a National Park site in New Mexico and consists of the preserved ruins of three pueblos and the 18th century missions that served them

---